CANNABIS PR • CRAFT BEER PR • MARKET RESEARCH PR
Digital PR firm serving the entire west coast including San Francisco, Los Angeles, San Diego and more. Leveraging Content Across Multiple Platforms.
Campbell Consulting is a dynamic digital PR agency powered by an experienced team of public relations pros, former journalists, digital marketers, and social media aficionados. The industries we specialize in include cannabis, craft beer, real estate, consumer insights, tech, and the food and beverage industry.

Public relations has evolved, and our capabilities have evolved to match. Your differentiators and strengths drive our PR and content strategies, helping us generate high-quality content that makes you stand out from the crowd and improve your SEO. Because your customers are always-on and are interacting directly with your brand in real-time, all the time, our social media management team is always listening and ready to respond.

Your brand story needs to be told. We help you tell it via our key media relationships and trusted influencers, helping your company grow and establish category leadership.
For any craft beer, cannabis, software, technology or lifestyle brand, public relations needs to be a core element of your content marketing strategy. Writing and distributing press releases, creating custom articles for placement in trade and marketing publications, developing thoughtful anchor content pieces such as blog posts, ebooks, white papers and original research – all of these strategies help position you as a leader in your space, connect you with your customers, and drive traffic to your physical and digital properties. If this sounds like the solution you've been waiting for, please contact us and we'll set up an introductory consultation call. We look forward to hearing from you.
Strategic Placements in Key Media Outlets
Here is a sampling of current and past clients with whom we've had the pleasure of working.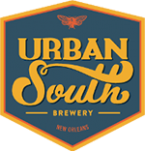 As a dedicated team of PR pros, social media aficionados and journalists, we get both sides of the equation and leverage our expertise to get you the results you need to move your business to the next level.
Want to learn more? Reach out and we'll help you get started.